Kim and Khloe Kardashian have reputations for dating athletes and then those athletes go on to watch their careers fizzle into the toilet. Even though Kim is married to Kayne now, her past relationships have included plenty of athletes. Reggie Bush dated Kim in 2007 and his football career never really took off after that. His career always fluctuated anyways but it really took a dive after Kim. And let's not forgot the short lived marriage between Kim and Kris Humphries that saw his basketball career become the butt of many jokes in the media. Khloe however, seems to be the biggest dream killer of them all.
Khloe married Lamar Odom and after he won the award for the NBA's 6th Man, his personal life took a dramatic turn for the worse and his career soon followed. While she was still married to Lamar, she started dating James Harden. After that the Huston Rockets, who were a playoff contender the year before, saw a lot of fighting amongst players and a decline in team performance overall.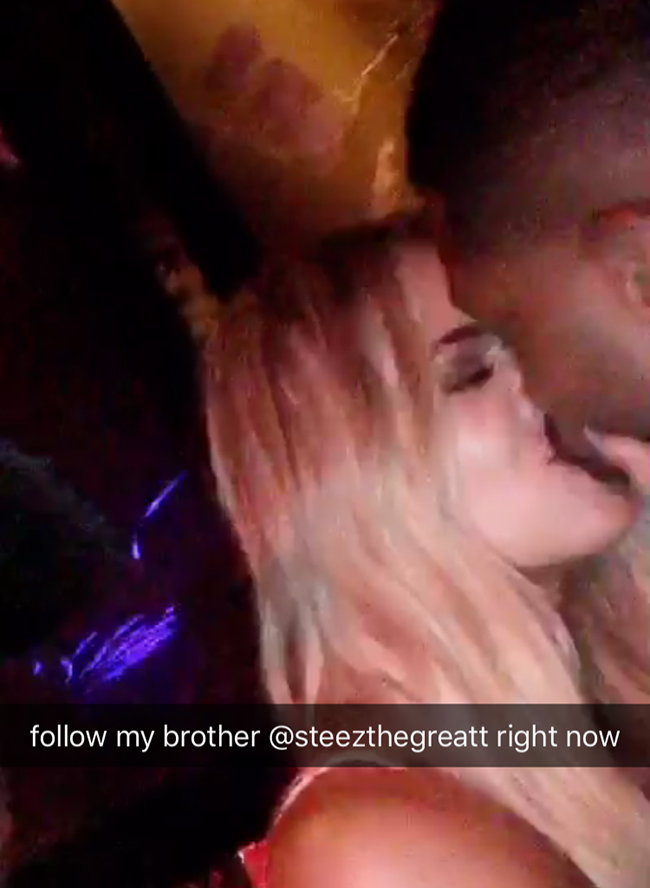 Well the Kardasian Kurse could strike again in the form of Tristan Thompson from the Cleveland Cavaliers. They were seen all over each other while out in Miami. Khloe even caught a kiss on camera for Snapchat. They were seen at the Rockwell Nightclub in Miami dancing and sucking face all night. They were hot and heavy and sources inside the club claim that they arrived with a group of friends, including Lebron James. Earlier in the evening they went to dinner with sister Kourtney and a group of friends at Zuma. They haven't publicly stated that they are a couple yet but all the pics and snapchats from that night are pointing towards that direction.
We don't begrudge Khloe getting out there, but I think the Kardashian's have a enough history with the destruction of pro-athlete's careers to prove that the Cav's should be very worried. But we wish the couple all the luck in the world because Tristan's career is going to need it.