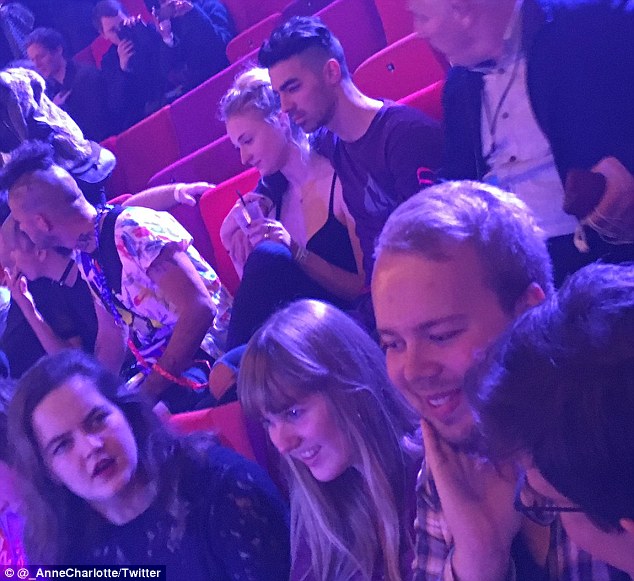 Even though everyone is reporting about this bananas election today, we are going to stay away from reporting on it and just give you all the good old celebrity gossip. We also want to spread some positive news so we are here to report a new couple alert! There is nothing better than love so we are trying to spread a lot of it right now. And this couple is pretty damn cute and from the looks of it, they are super into each other. Ex Jonas Brothers singer, Joe Jonas was seen sucking face with Game of Thrones cutie Sophie Turner.
The singer and actress were seen getting really close with each other at the pre-MTV Europe Music Awards Kings of Leon concert at the Oude Luxor Theater in Rotterdam, Netherlands, last Saturday. Insiders who were at the concert said the couple looked super into each other and couldn't take their hands off each other.
It was reported that they had kind of spent Halloween together with a group of mutual friends. A pic shared on Instagram showed the two hanging out together. So this appears to be their first real date maybe? Well we are stoked about this new couple alert!