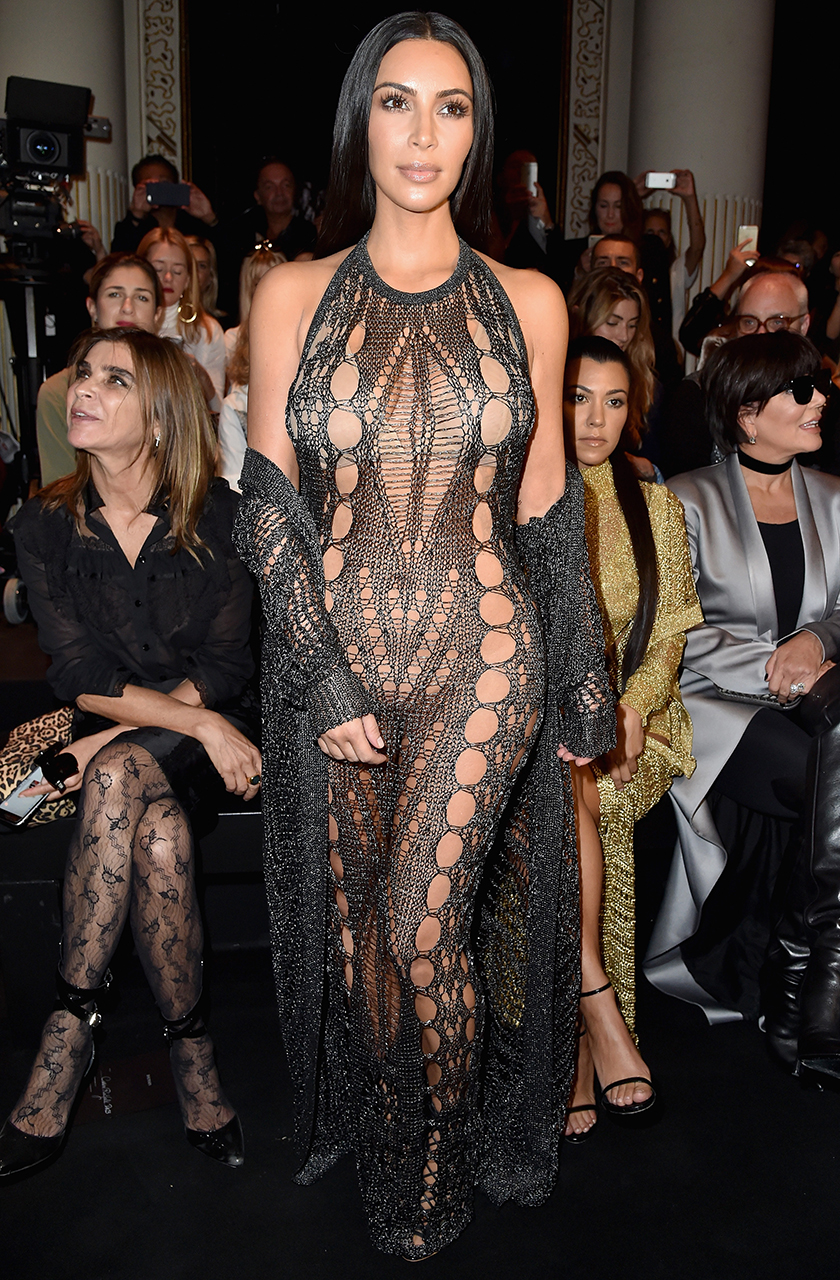 We learned yesterday that Kim was robbed at gunpoint at her Parisian hotel Hotel de Pourtalès and the robbers made off with almost $20 million worth of her jewelry and belongings. More details of the robbery have been emerging over the last 24 hours and the story keeps getting more and more mysterious. Although the police don't have any leads yet, they think it is an inside job.
TMZ reported that the police do not think it is a coincidence that Kim was without her bodyguard at the exact time of the robbery. They think the robbers were somehow tipped off to when Kim would be alone in her room. There was a small window of time that Kim was by herself and that is when the robbers broke in. She had friends over and her bodyguard was out guarding Kendall and Kylie at a local nightclub. Once Kim's friends left the hotel, that is when the robbery went down.
The police and the Kardashian's do not think that the bodyguard was in on the robbery. It has been suggested but both the police and Kim do no think he had anything to do with it. During the robbery, it was revealed that the robbers approached the concierge at the hotel with their guns drawn and told him to take them up to Kim's suite. Once the robbers got what they wanted, they took the concierge back downstairs.
Right now, the list of people that could have tipped off the robbers is pretty extensive. The Paris police are in the process of checking phone records of people that were in the area at the time of robbery.