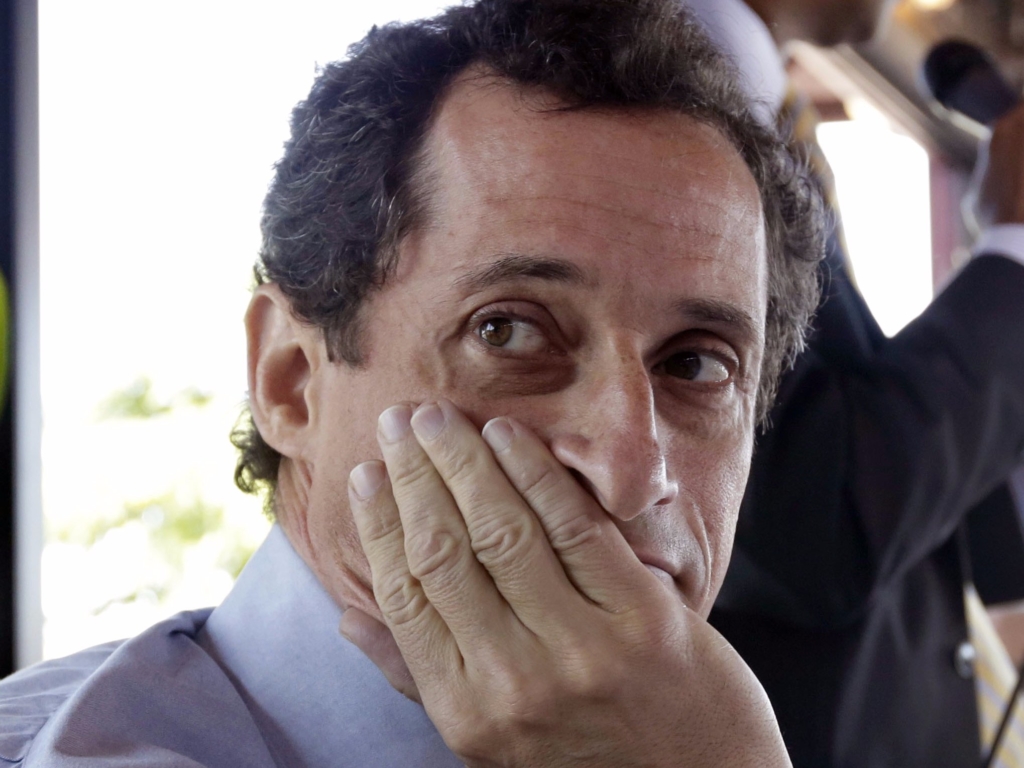 After many years of publicly humiliating himself due to his sordid and illegal extramarital affairs, Anthony Weiner is finally going to prison for sexting and underage girl. He reported to prison this morning at the Federal Medical Center in Devens, Massachusetts. The facility offers treatment for sex offenders. Weiner will serve a 21- month sentence for sexting a 15- year old girl. There is a potential for early release for good behavior. He would get 15% of the 21 months if he complies by all rules while serving his time.
The New York rep. resigned his U.S.House seat in 2011 admit a sexting controversy and while that was being investigated, it was found that one of the multiple women he was sexting with during that time was a 15 year-old girl.
He was sentenced last September for transferring obscene material to a minor. Th judge said that the crime was a result of a "very strong compulsion". During his trial, Weiner stated that he was undergoing therapy because he acknowledged that he was a very sick man. At sentencing in Manhattan federal court, his attorney Arlo Devlin-Brown said his client likely exchanged thousands of messages with and estimated hundreds of women over the years. He was communicating with up to 19 women when he begun communication with the teenager.
It was reported that he spent yesterday with his son to be ex-wife, Huma Abedin, and 5 year-old son. She filed for divorce after his guilty plea for sexting the underage girl. During their first divorce hearing, Abedin's lawyer asked the judge to keep the divorce proceedings private for the sake of their son. The judge did not rule from the bench on that request at the time but said that, "I appreciate the parties' request to keep this as quiet as possible, but as a practical matter, it does not appear to me that despite your attempt to have this be anonymous, it's particularly anonymous."