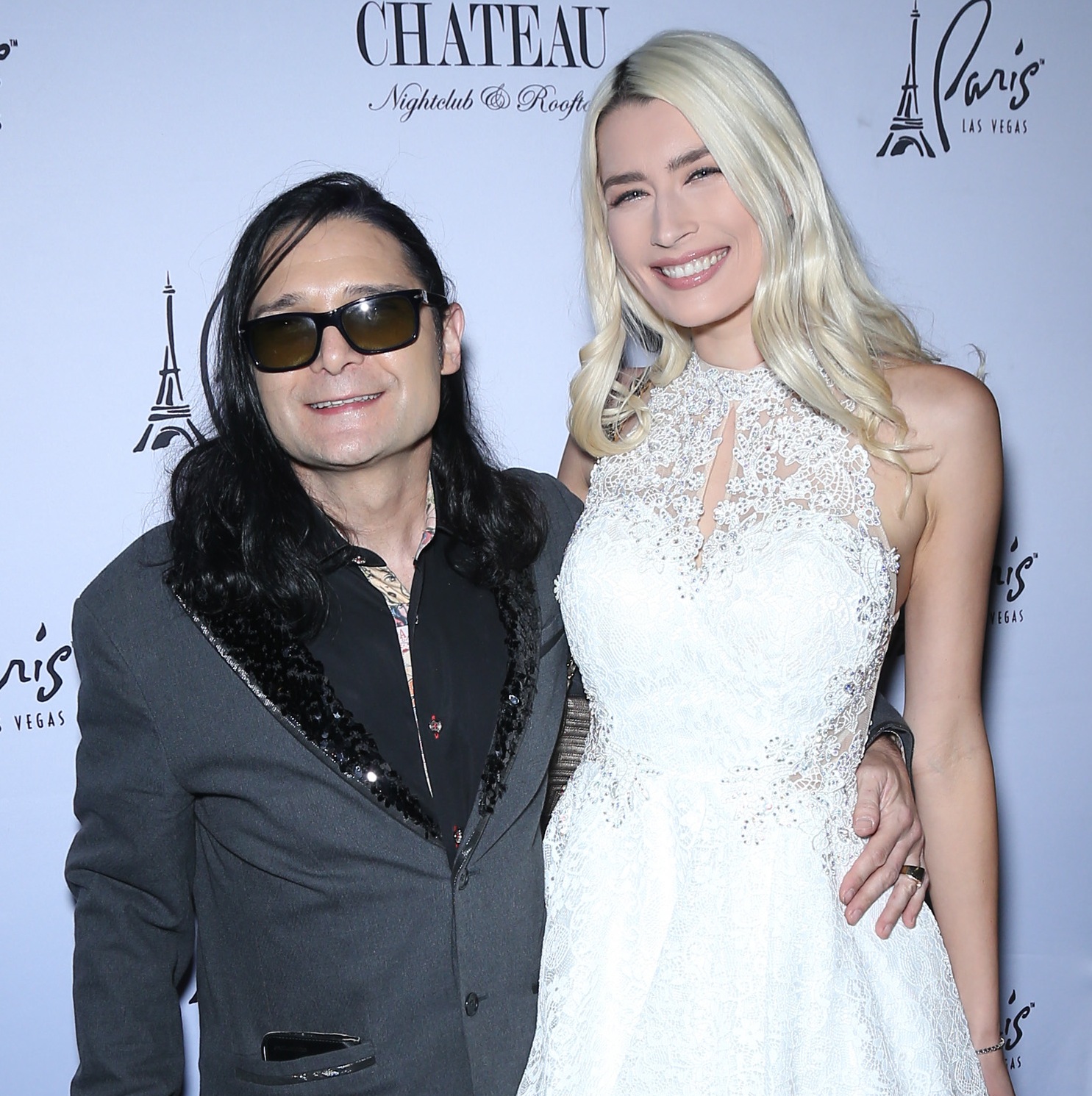 Corey Feldman, 45, and his 27-year-old model said 'I do' at Caesar's Palace in Las Vegas, following their engagement in Palm Springs, California two weeks ago. Feldman and his new wife had joint bachelor and bachelorette parties at Vegas' Chateau Nightclub over the weekend. The reason for the quick nuptials was due to the couples fear over Donald Trump's stance on immigration. They were both afraid that the model would be sent back to Canada which is where she is originally from before coming to these states to pursue her career. 
Feldman proposed to his girlfriend as they celebrated their fourth anniversary in Palm Springs. The actor admitted he was so nervous about popping the question that he popped the question with a simple note instead. The Daily Mail reported that Feldman said, "I was of course a bit nervous, as any man will admit, you never truly know what a woman is thinking. So as much as I assumed she would be happy and say "yes," there's always that insecure part of my brain that regresses immediately to my childhood and thought maybe not. So I kinda chickened out and did a written proposal by writing a note with two check boxes, one for yes and the other for no."
Feldman went on to say that the model was surprised by the proposal because both of them were never anti-marriage up until the recent presidential election. He went on to say that, "She was very surprised, excited and started crying. She was surprised because we had both been so anti-marriage since we met. But seeing as she's Canadian and with Trump coming in, we didn't want to risk being separated by new immigration laws."
Good luck to this couple and we are glad that Courtney Anne and Corey can stay together!