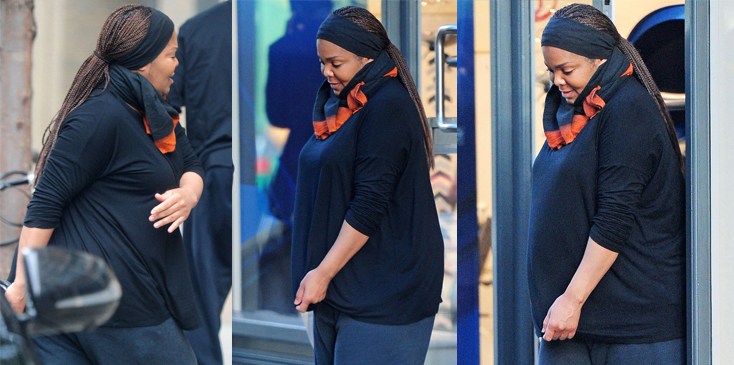 After much speculation, Janet Jackson has confirmed that at age 50 she is going to be a mom. Last year, she postponed her tour in order to "start a family" with her husband, Wissam Al Mana. Celeb gossip sites all thought that maybe she was having some kind of health issue but disguising it as a "pregnancy". But today it was been officially confirmed that she is indeed pregnant. She has been recently spotted sporting a pretty prominent baby bump.
A source said close to the star told the Daily Mail that, "Janet is super excited. She's doing great. Janet feels really strong and is just so excited for the baby to come. She feels like this is one of the best things ever to happen to her."
She has currently been ordered on bed rest due to her age. She is supposed to be on best rest until the baby is born. She is doing well and the baby has been doing well.
The singer married her husband in 2012 and has been wanting to start a family for a long time. Both husband and wife were focused on their careers until recently.