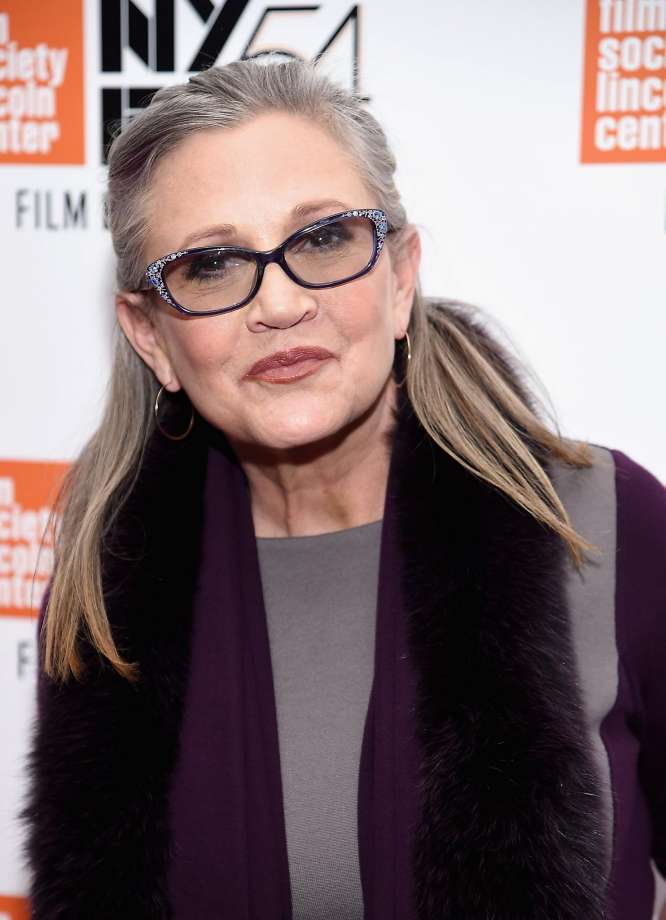 It is with a very heavy heart that we are reporting that another much loved celebrity has passed away this week. First we lose George Michael and now TMZ has reported that Carrie Fisher has died of a hearth attack on Tuesday morning.
It was reported that while on a flight from London to LAX on Friday, Carrie Fisher suffered a major heart attack 15 minutes before landing. Witnesses on the plane reported that Fisher appeared to be lifeless. There was a passenger on the flight who was an EMT who was able to preform CPR on Fisher once the flight had landed at LAX. An ambulance took her immediately to the ULCA Medical Center where she was in intensive care until she passed.
Her mother, Debbie Reynolds, released a statement this weekend stating that the Star Wars star was in stable condition. Fans were convinced that Fisher was going to pull through.
Her family spokesman Simon Halls released a statement on behalf of Fisher's daughter, Billie Lourd. "It is with a very deep sadness that Billie Lourd confirms that her beloved mother Carrie Fisher passed away at 8:55 this morning," reads the statement. "She was loved by the world and she will be missed profoundly. Our entire family thanks you for your thoughts and prayers."
Our hearts go out to the family. Carrie Fisher was an iconic actress and she will be remembered with fondness around the Celeb Voice.