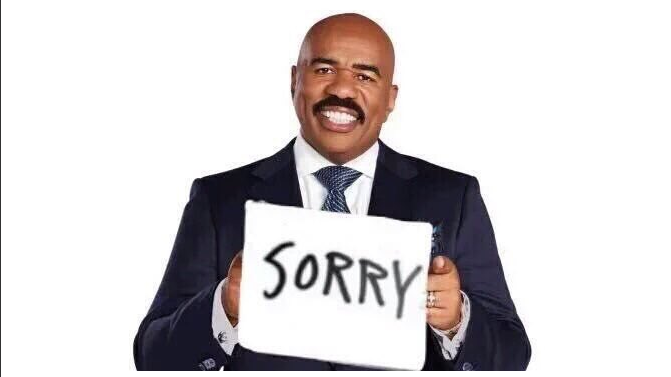 Steve Harvey is expected to testify from January 24th until the 27th in a lawsuit. Harvey is being sued for breach of contract by a former employee, Joseph Cooper.  Cooper claims to have nearly 120 hours of footage of Harvey going off on racist rants and spouting off highly hateful and disturbing statements. Cooper wants the freedom to sell the tapes. Harvey then turned around and sued Cooper insisting the Dallas man was trying to extort him for $5 million with the potentially damaging recordings. Harvey, a tv comic, is concerned the tapes will ruin his image that he has worked to turn into a squeaky clean one.
Cooper was hired in 1993 to videotape Harvey's comedy act at the Steve Harvey Comedy Club in Dallas. Harvey's court filings alleged that Cooper tried to sell old recordings of the star's comedy routines, made more than 20 years ago, because of the sensitive material they contained. Harvey's lawsuit stated that, "Mr. Cooper has initiated a campaign to essentially extort me, coerce me and embarrass me as I started to build my entertainment career."
According to Cooper, one week is not enough to get to the bottom of it. He filed his own court documents insisting that Harvey be physically present "for the entirety of the trial," no matter how long it lasts. Cooper believes that is important that Harvey attend because the lawsuit is complex. Harvey's fame could potentially become an issue. The trial started today with jury selection and paperwork filed by the plaintiffs team shows they planned to ask potential jurors if "the notoriety of Defendant Steve Harvey to consider any testimony or evidence offered on his behalf more or less believable."
This is an interesting case, Steve Harvey was known for his edgier comedic routines in his younger years. Now, as the hose of Family Feud, his image has completely changed to a wholesome one. It makes sense why he would want to suppress those tapes because as far as we can tell, the content is pretty offensive.