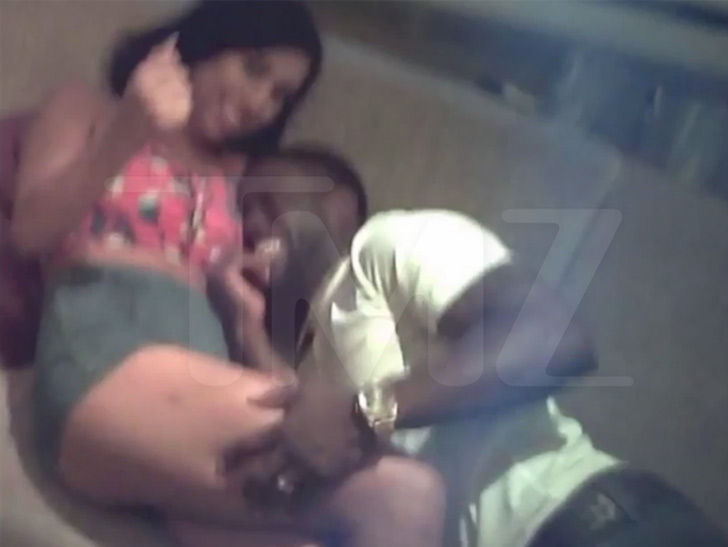 Kevin Hart is having a pretty terrible PR week and it appears to keep getting worse. The stand comic/movie star has found himself in the middle of an extortion attempt and the star decided that instead of giving into the extortionist's demands, he decided to go public with the information himself and the FBI decided to get involved. Hart released a public apology video on Instagram to his wife and decided that he needed to make the information public instead.
TMZ reported that an anonymous person reached out to Kevin Hart's team claiming that they were in possession of an explicit video that showed Hart and another woman (not his wife) having sex. The anonymous person sent the video to Hart's people as proof that they had evidence of Hart's infidelities. The extortionist asked for an eight figure sum in order to keep the video quiet.
Hart decided to get ahead of the scandal by posting a public apology video to his Instagram account. He apologized to his kids and his wife for his very "bad error in judgment". He said that there is no excuse for this poor behavior but that someone was looking to make a large financial gain off this video and instead of letting that happen, he decided to go public with the information so that his extortionist would gain nothing from their attempt. He said that, "I made a bad error in judgement and I put myself in a bad environment where only bad things can happen and they did. And in doing that I know that I'm going to hurt the people closest to me, who've I talked to and apologized to, that would be my wife and my kids."
So far there is no statement from the FBI but rumor is circulating that the FBI knows the identity of the anonymous person. It has been claimed that the woman who has been interacting with Hart somehow  got a hold of the iPhone that made the original video and decided to use it against Hart. Officials have reported that they have found the identity of the woman in the video and they do believe it is either her or a friend trying to extort Hart.
The anonymous person released a highly produced video to TMZ that included some harsh words about Hart. The video included some text that read, "The real reason Kevin Hart orchestrated the Texas Hurricane Relief Fund, this so-called good deed was done to get ahead as he knew this damaging footage was one click away from being exposed as the liar and cheater he is.  Kevin Hart was privy to me wanting to expose him as I have made countless attempts to expose this information to various blogs, in an attempt to also get paid."