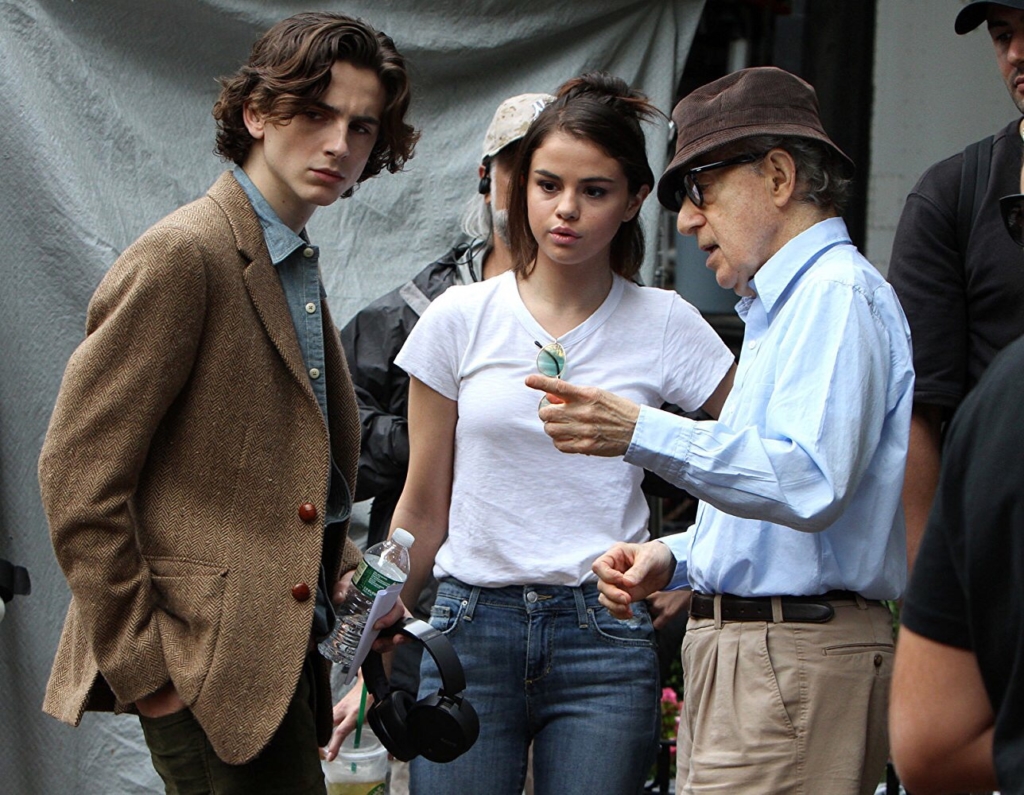 Woody Allen has just filed a huge lawsuit against the major online retailer, Amazon, specifically the Amazon Studios division. He filed a $68 million lawsuit alleging that the streaming service is in breach of contract. The lawsuit states that Amazon Studios backed out of a four film deal with the director based on "a 25-year old baseless accusation." His adopted daughter Dylan Farrow has made allegations that he was inappropriate towards her when she was young. He denies the allegations and has never been arrested or convicted of a crime. He believes that Amazon is using those allegations against him in order to back out of a four film deal.
It started when Amazon refused to release his film, "A Rainy Day in New York" he tried to inquire as to why they were refusing to stream the movie. He claims that he was given  only vague answers. The movie starring Timothée Chalamet, Elle Fanning, Selena Gomez, Jude Law, Diego Luna and Liev Schreiber is about two young people that arrive in New York to spend the weekend together and are met with bad weather and adventure.
In January of 2018, he was told by the team at Amazon that the movie would be released in early 2019. Late in June of 2018, Allen was told that the deal was terminated. Allen signed his first agreement with Amazon in 2016 for his movie "Cafe Society" and due to the success of that film, they signed a multi-movie deal shortly after that.
According to the lawsuit, the termination was due to,"supervening events, including renewed allegations against Mr. Allen, his own controversial comments, and the increasing refusal of top talent to work with or be associated with him in any way, all of which have frustrated the purpose of the Agreement."
The suit is seeking $68 million in damages . The suit was filed in the Southern District of New York an Amazon has yet to publicly respond.