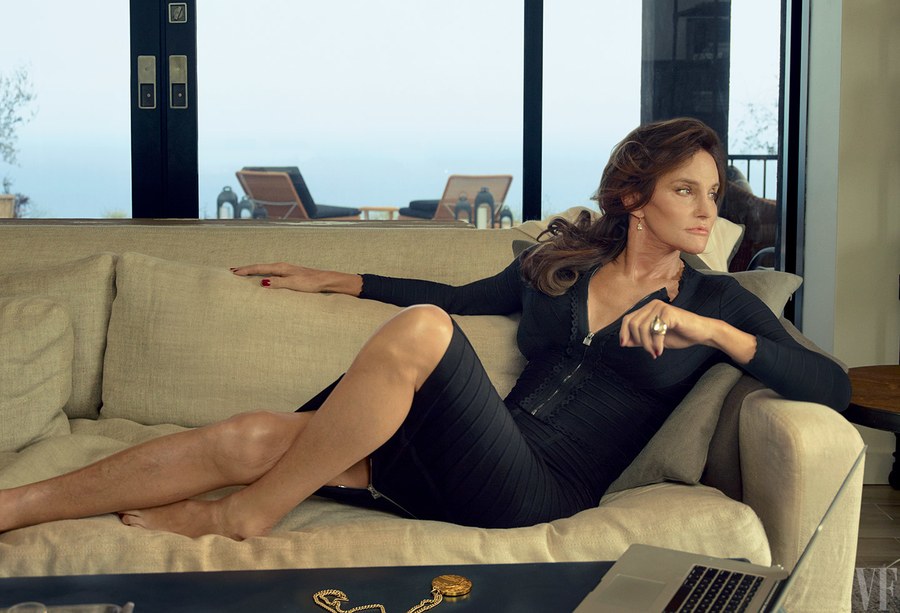 The Daily Mail has reported that Caitlyn Jenner is planning a nude photo shoot in the near future. Jenner, 67, completed gender reassignment surgery in January, according to her new memoir, 'The Secrets of My Life' and since the surgery, she has been making plans to bare it all. In spite of the support of her family in her transition, this apparently is unacceptable to them. Shocking considering they were all ok with Kim's sex tape being splashed everywhere.
The Daily Mail stated that a source close to the family told them that Caitlyn's son, Brody Jenner, was the one to break the news to the rest of the family. The source said, "They're hoping the shoot doesn't come to pass because that would be their worst nightmare. Taking it to that level and unveiling her [new body] with a fully naked photo spread is going way too far."
Kris is the one who has the biggest problem with Caitlyn's upcoming nude shoot. She has not that happy about Caitlyn's transition and now she is vowing to do everything in her power to stop the photo shoot. Representatives for both the Jenners and the Kardashians have no comment on the story.
Caitlyn's book confirmed her gender reassignment surgery. There had been rumors circulating for awhile that she had the surgery but never gave a definite answer until now. Jenner wrote of the $20,000 operation: "The surgery was a success, and I feel not only wonderful but liberated […] I am going to live authentically for the first time in my life."
Her book is reported to have caused a riff between her and her ex-wife and step children. Caitlyn had been wanting to write a memoir for a long time but her family was afraid that is would bring up a lot of drama that they wanted to keep buried. They think the book is her way of stealing the spotlight from the rest of the family. They also believe that she has been displaying unpredictable behavior and that behavior has pushed her family even farther away from her.
Right now, this is all speculation but if it is true, it would be absolutely hypocritical if the Kardashians are upset with Caitlyn because she is acting out for the limelight. It remains to be seen whether this nude photo shoot will happen but we will update if we hear anything!