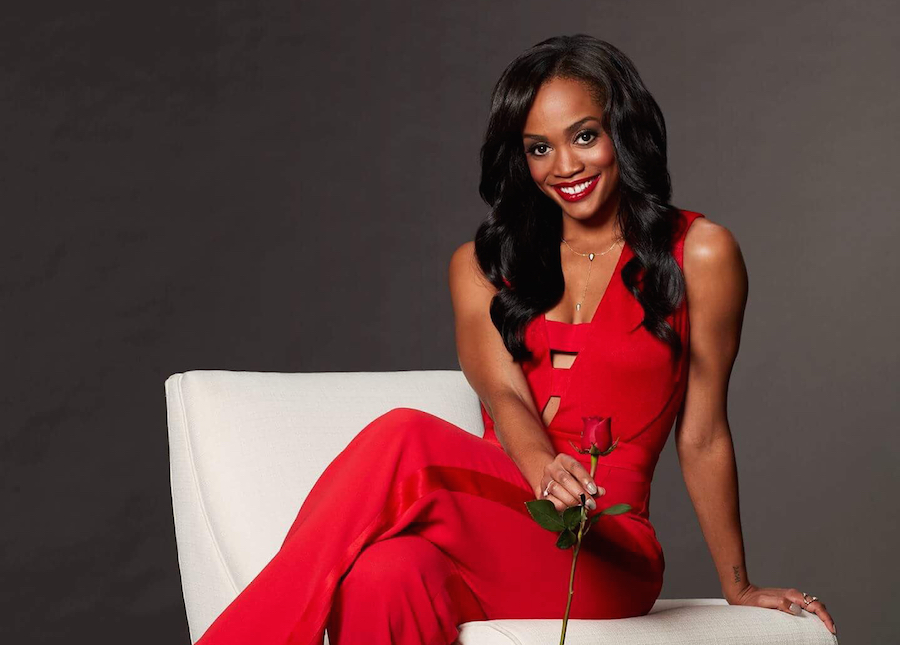 Although we are happy to hear that the newest Bachelorette is happily engaged, we are kind of upset about the spoiler! Ahead of the season premier of ABC's The Bachelorette, Rachel Lindsay, told reporters that she is officially engaged. The newest bachelorette couldn't hold back her excitement when she was describing her engagement. She was obviously mum on her fiancé's name but she did say that if she had a list of qualities she'd want in a husband, "He would check everything off – check it twice!"
Lindsay, 32, first appeared on Nick Viall's season of "The Bachelor," and in February, before her elimination episode was aired, she was announced as the next Bachelorette. She was given the first impression rose because of her outgoing nature. Both Viall and Lindsay shared a lot of chemistry during their time together but ultimately Viall was looking or something else. Post break-up, Lindsay was looking forward to the next chapter in her life. She said after she was eliminated, "Time heals all. Since then, I've been able to get back into work and be with family and friends, I've moved on from it. My biggest thing is, I just want Nick to be happy. If he's found that with someone else, then that makes me happy too." Looks like she has moved on to her very own happy ending.
Lindsay, now happily engaged says she is looking forward to reuniting with her dog, Copper, getting back to practicing law and going public with her relationship. She stated, "It's hard when you're so excited about something and you can't share it with everyone," she added, "but we make sure that we communicate with each other all the time and that's really all you can do."
So far there are no current wedding plans. Lindsay said that both her and her fiancé want to use time away from the cameras to get to know each other better because they plan a wedding. She said that, "I'm trying to take things one step at a time. I just want to get to know my fiance to the fullest before I even start thinking about a wedding."
The newest season of ABC's The Bachelorette premiers this Monday.