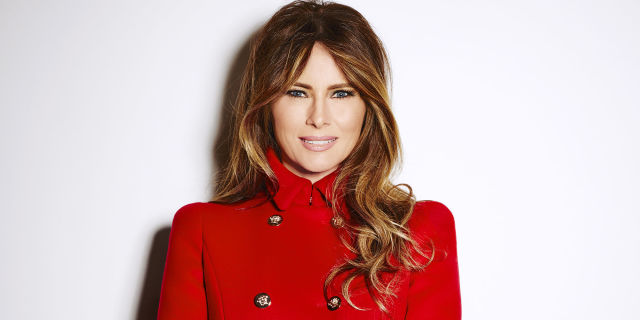 The Daily Mail is known for being an exploitive publication. They have a tendency to run with stories that sometimes are for shock value versus being rooted in truth. Daily Mail's latest scandal ended up costing them a lot of money. Today, the Daily Mail settled two lawsuits with Melania Trump regarding an article that they published in August claiming that the modeling agency that Melania worked for in the 90's was actually an escort service. The article titled "Racy photos, and troubling questions about his wife's past that could derail Trump" was published online and in their physical paper last August at the height of the presidential race. Melania Trump was furious and filed a lawsuit seeking $150 million in damages.
According to NBC the article was run on the website and in the physical paper, and was later retracted without an apology less than two weeks after its publication date. Originally, she filed a $150 million lawsuit in Maryland but the court determined they did not have jurisdiction. She then later filed in New York this last February. Both Melania and her attorneys argued that the article had damaged her brand because according to her, she is "one of the most photographed women in the world".
The lawsuit was successful because the Daily Mail has paid an undisclosed sum to Melania and issued an apology on their website. The publication apologize by saying "We accept that these allegations about Mrs Trump are not true and we retract and withdraw them," it added. "We apologize to Mrs. Trump for any distress that our publication caused her."
The Daily Mail hopefully will be more careful about what they post in the future. Regardless if you are a fan of Melania Trump and her husband, publishing an allegation like that with no evidence is  bad for business.