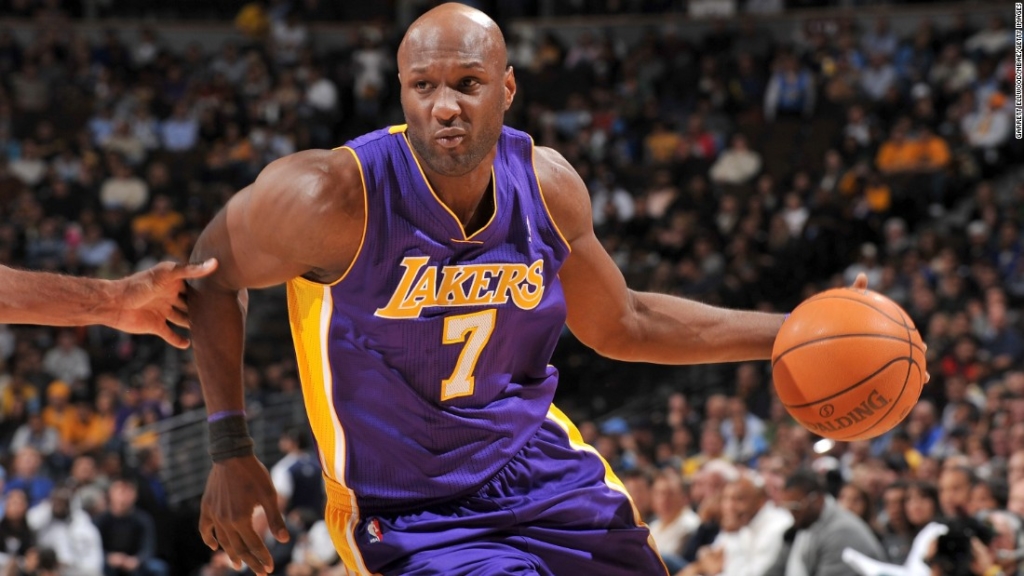 Lamar Odom's story is one of the saddest stories we have heard. Since his overdose, he has struggled to get his life back on track. It turns out that he is headed back to rehab in San Diego.
The Kardashian Network E! reported that Lamar voluntarily checked himself into rehab. A source told them, "It was his own decision. He wanted to work on his mental and physical health for the next chapter of his life. He has not fallen off the wagon, but he understands the importance of maintaining his sobriety."
This news comes a little over a year after his almost fatal overdose at a brothel in Nevada. Back in October 2015, Lamar became unconscious at a brothel in Crystal, Nev. An ambulance took him to a nearby hospital where doctors found an almost lethal dose of a mixture of drugs in his system. Doctors at the hospital only gave him four hours to live.
Lamar was unconscious and on a ventilator but  was still alive. It also was reported that the former Los Angeles Lakers player suffered from a "loss of oxygen but also possible stroke." With such a grim diagnosis, it was amazing that he survived past the first night. Lamar surprised everyone by surviving and waking from the coma. He was then moved to a private rehab center where he was able to get better.
It was said after he exited rehab, he struggled some setbacks. There were rumors floating around that he was homeless and that he was spotted drinking in a bar. But a source close to the ex-basketball player says that Lamar is still focused on living a healthier lifestyle. The source also denied that Lamar was homeless and said, "He is doing well. He is determined to stay on the straight and narrow [path] and wants to be the best father he can possibly be and he is doing the work required to achieve that."
We wish Lamar the best on his journey to sobriety and health.