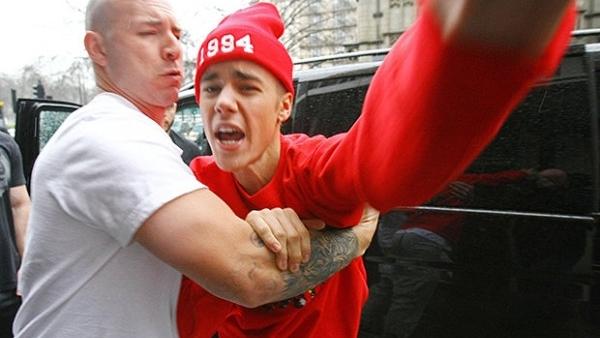 It appears that Justin Bieber's reputation as a rambunctious and inconsiderate neighbor has finally caused him to no longer be welcomes in America's most exclusive neighborhood. Page Six has reported that Bieber is desperately trying to rent a house in Beverly Hills but no one is willing to rent to the pop singer because of his reputation for trashing previously rentals and for loud and obnoxious behavior.
It has been reported that Bieber has been offering up $100,000 a month in rent just to get a house in the Beverly Hills area. He is currently a semi-permanent resident at a hotel in Beverly Hills where he has been renting for about a year. He has been renting a hotel room for about a year because no one will rent to him.
Page Six reported that a Hollywood real estate source exclusively said, "Justin wants to rent a big estate, but many of the owners of the big Beverly Hills properties, which are for rent, have clubbed together to agree that nobody should rent to Justin."
The real estate source also said, "You would think that they would want the cachet of having him at their homes — and Justin is offering $100,000 a month for places that aren't anywhere near worth that. But he and his entourage have a reputation of trashing his rental homes and then being difficult where it comes to paying for the repairs."
in 2014 Justin Bieber egged a neighbor's house and victim Jeffrey Schwarz claimed he suffered emotional distress due to the egg attack. He was accused of using anti-Semitic slurs as he attacked the house with eggs. Bieber and his legal team ended up offering a settlement to the couple in 2017.
That was not the only instance of Bieber's terrible behavior. In 2015, another home rented by Bieber was trashed after a Grammy Party hosted by Meek Mill. Bieber had just moved into the home when he let Mill move into the mansion for a week to throw a party. Law enforcement was called after ice sculptures and punches were thrown after the party.