In the glamorous world of Hollywood, where beauty reigns supreme, it's easy to forget that even celebrities have their own scars – both physical and emotional. Scars tell stories of resilience, strength, and the ability to overcome obstacles. In this article, we will explore the stories behind some celebrity scars, highlighting their origin and the lessons they can teach us. Some celebrities got scars from childhood trauma and some got their scars from accidents as adults. From Selena Gomez's kidney transplant scar to Tina Fey's childhood assault scar, each scar represents a journey of triumph.
So, let's delve into the fascinating world of celebrity scars and discover the remarkable stories behind them.
1. Selena Gomez: A Symbol of Strength
In 2017, Selena Gomez, the multi-talented singer and actress, underwent a kidney transplant due to complications from lupus. Her best friend, Francia Raisa, selflessly donated her kidney, leaving both women with scars that serve as a reminder of their incredible bond and Selena's resilience. Selena proudly displayed her scar in a swimsuit photo, sending a powerful message of self-acceptance and body positivity. Through her journey, Selena has become more confident in her own skin, embracing her scar as a symbol of strength. Her story teaches us the importance of embracing our imperfections and finding beauty in our scars. She also helped to bring awareness to an inflammatory diseases that need additional research to help to fund a cure.
2. Princess Eugenie: A Royal Statement of Body Acceptance
Princess Eugenie, granddaughter of Queen Elizabeth II, has been an advocate for body acceptance and scoliosis awareness. Diagnosed with scoliosis at the age of 12, Princess Eugenie underwent a spinal surgery that left her with a noticeable scar. On her wedding day, she proudly chose a dress that revealed her scar, using her platform to raise awareness and support others who have gone through similar experiences. By embracing her scar, Princess Eugenie sends a powerful message about body confidence and the importance of celebrating our unique journeys.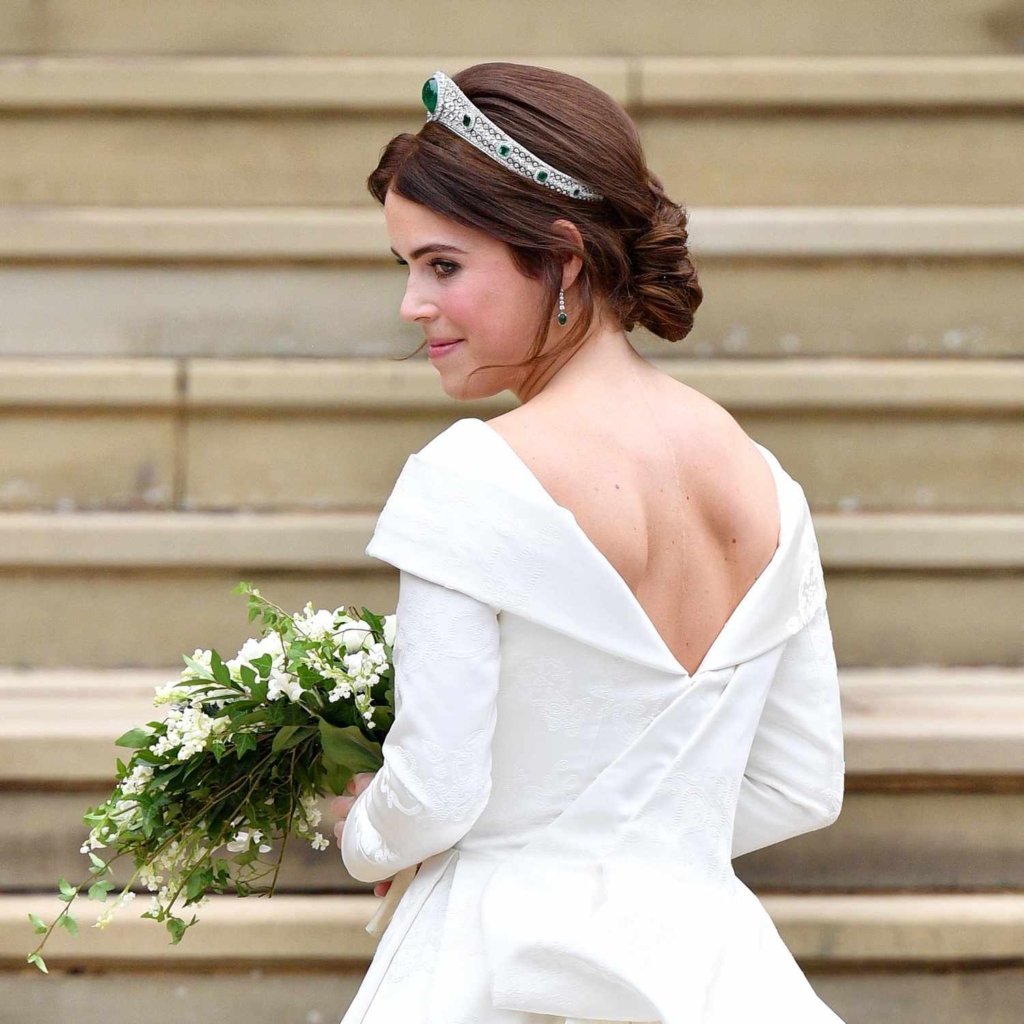 3. Molly-Mae Hague: Prioritizing Health and Raising Awareness
Love Island star Molly-Mae Hague recently underwent surgery to remove a concerning mole on her leg, highlighting the importance of prioritizing health. The operation left her with a scar, serving as a reminder of the importance of seeking medical advice and getting second opinions. Molly-Mae shared her experience on social media, emphasizing the significance of early detection and encouraging others to take their health seriously. Her story serves as a vital reminder that our well-being should always be a top priority.
4. Kate Middleton: Embracing Childhood Scars
Even members of the royal family, such as Kate Middleton, have their own stories of childhood scars. Kate has a three-inch scar near her hairline, the result of a childhood operation. While the specifics of the scar's origin remain unknown, Kate has been seen confidently wearing her hair in styles that partially reveal the scar. By embracing her scar, Kate shows us that our imperfections do not define us and that self-confidence comes from within.
5. Amy Schumer: Fearlessly Celebrating Post-Birth Scars
Comedian Amy Schumer has always been open about body image and the realities of post-birth experiences. After giving birth via cesarean section, Amy proudly shared a photo on Instagram, revealing her scar and embracing her postpartum body. Her message of self-acceptance and body positivity resonated with many, breaking down societal expectations of perfection. Her post resonated with people everywhere who struggled with their bodies post birth. Amy's fearless celebration of her scar teaches us the power of embracing our bodies and the journeys they have been through.
6. Kylie Jenner: Finding Beauty in Imperfections
Reality TV star Kylie Jenner, known for her flawless appearance, surprised many when she proudly shared a picture of the scar on her leg. Kylie sustained the scar from an accident while climbing a pole at the age of five. By openly embracing her scar, Kylie challenges societal beauty standards and encourages others to find beauty in their imperfections. Her story is a reminder that scars are a part of our unique stories and should be celebrated rather than hidden.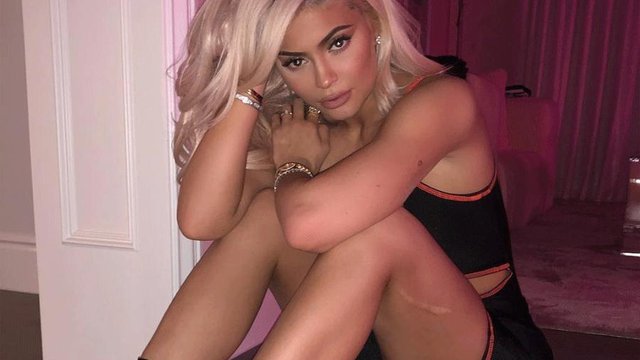 7. Tina Fey: Overcoming Childhood Trauma
Tina Fey, the talented comedian and writer, bears a scar on the left side of her face as a result of a childhood assault. When she was just five years old, a stranger attacked her with a knife, leaving a visible scar. Tina initially felt self-conscious about her scar, but over time, she learned to embrace it. Through her work and her candid discussions about her scar, Tina challenges societal expectations and encourages self-acceptance. Her powerful story reminds us that our scars do not define us, but rather serve as a testament to our strength and resilience.
8. Perrie Edwards: A Journey of Self-Acceptance
Perrie Edwards, a member of the music group Little Mix, underwent an operation as a child to correct her oesophagus. The surgery left her with a scar on her abdomen, which she initially struggled with. However, as time went on, Perrie gained confidence and learned to accept and embrace her scar. In an Instagram post, she proudly showed off her scar, encouraging others to love and accept their bodies. Perrie's journey of self-acceptance serves as a reminder that our scars are a part of our unique stories and should be celebrated.
9. Gabby Allen: Inspiring Body Positivity
Gabby Allen, a former Love Island contestant, has a scar running down the center of her back from a childhood scoliosis operation. Despite initially feeling self-conscious about her scar, Gabby has become an advocate for body positivity. Through social media, she encourages her followers to embrace their bodies and be proud of their scars. Gabby's inspiring journey teaches us the importance of self-love and acceptance, regardless of society's standards.
10. Elyes Gabel: Embracing His Scars
Shortly after production wrapped on Body of Proof, Elyes Gabel accidentally fell through a glass table. The fall resulted in some serious cuts requiring medical attention. Gabel went to the emergency room where he received 40 stitches to close up all the cuts on his face. Gabel suffered the injury in Los Angeles where he was filming the show at the time. Despite leave some lasting scars on his face, he decided to move forward with acting. He got back to work and showed fans how important it is to embrace your scars in an industry where people are judged harshly on their outer appearances.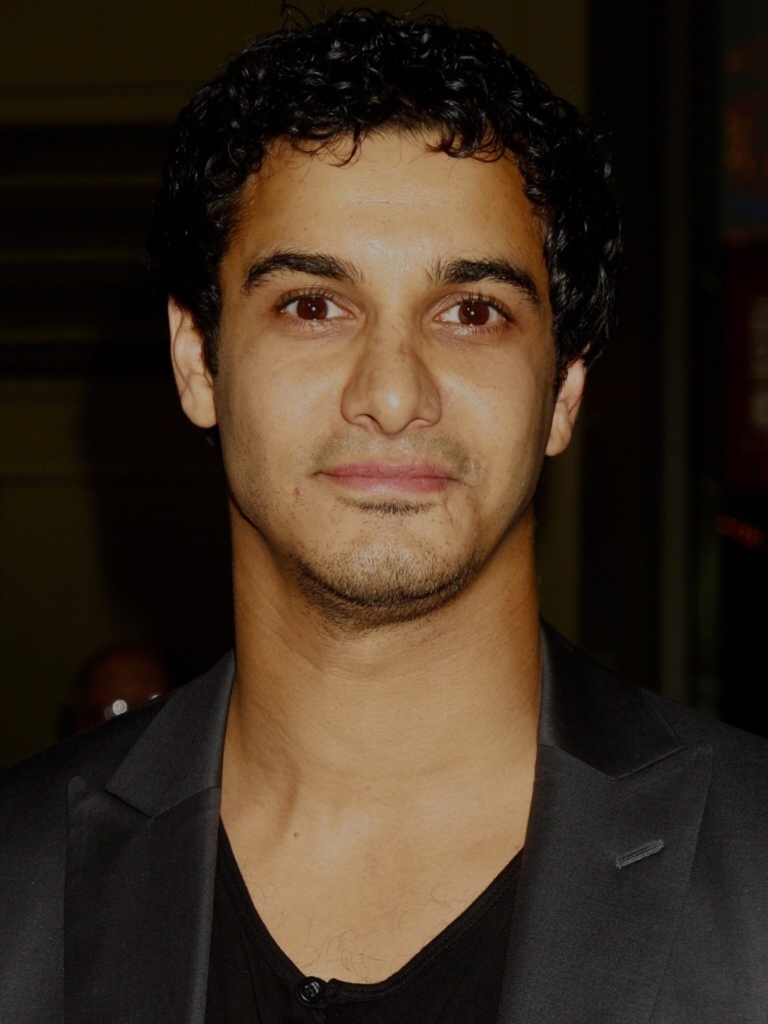 11. Prince William: Embracing a "Harry Potter" Scar
Prince William, the Duke of Cambridge, has a scar on his forehead that he fondly refers to as his "Harry Potter scar." The scar resulted from an accident during a golf game when he was thirteen years old. Prince William embraces his scar, often sharing stories about it with a touch of humor. His lighthearted approach to his scar serves as a reminder that our imperfections can be celebrated and embraced.
Conclusion
Scars tell stories of resilience, strength, and the journey we have traveled. From Selena Gomez's kidney transplant scar to Elyes Gabel's facial scars, each scar represents a unique experience and a lesson in self-acceptance. The celebrities highlighted in this article have fearlessly embraced their scars, using their platform to inspire others and promote body positivity. Their stories teach us the importance of self-love, acceptance, and celebrating our imperfections. Let us be inspired by their journeys and embrace our own scars as symbols of strength and resilience.