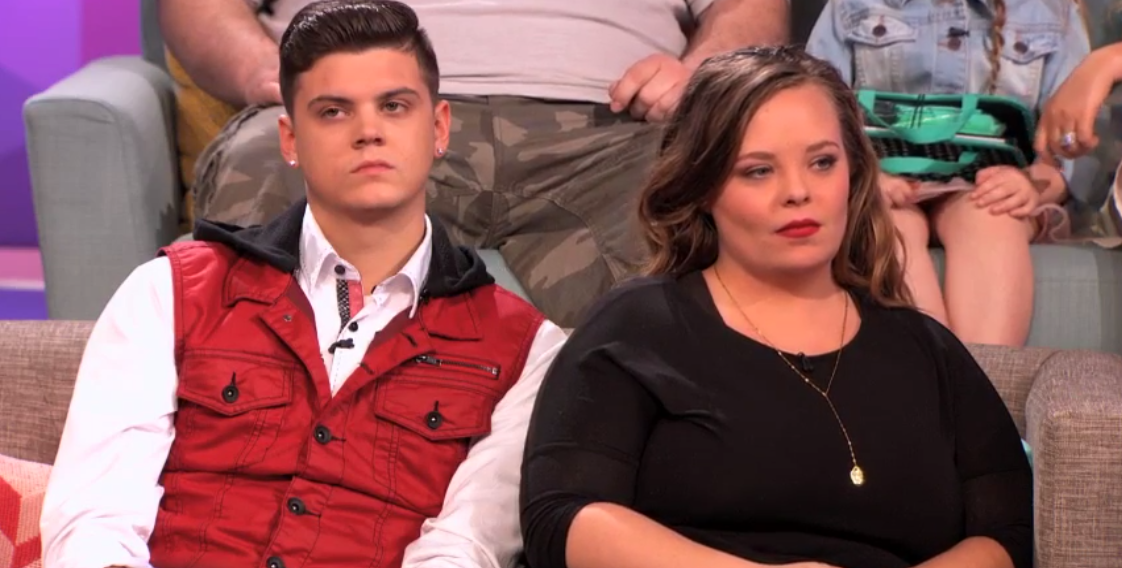 Well it appears that our favorite Teen Mom OG couple, Tyler and Caitlynn, are potentially headed towards a split. This season of Teen Mom OG has seen the couple deal with a lot of Caitlynn's issues and it appears that Tyler has had enough.
Fans remember last year it was announced that Caitlynn was going to attend a rehab for depression and anxiety in Arizona. She checked out only after one month. She had suffered from depression in the past and the current season of Teen Mom showed that Caitlynn was really struggling being a mom and managing her depression. She was smoking weed to help deal with her emotions. Fans saw her make the hard decision to leave her family but she appeared to come back better than ever.
However, in the latest Teen Mom OG preview clip showed that unfortunately Caitlynn is still smoking weed despite her stay in rehab. In the clip, Caitlynn claims that rehab helped her how to deal with her depression and she claims that she has had no triggers since being home. Tyler's mom Kim pressed Caitlynn about her weed smoking. Kim asked, "I could've sworn the other day you were high. You've been smoking haven't you?" Caitlynn's response to that question was, "It's something I probably won't talk about because I don't want the whole world to know."
Kim then asked Tyler if he would be strong enough to put his foot down when it comes stopping her smoking. Tyler then said, "I have kept my mouth shut," he admitted. "Cause she's responsible for her and I'm responsible for me." He did admit that he is not going to be able to do this forever. It appears that he is starting to reach a breaking point with Caitlynn.
Watch the full clip on Radar Online.