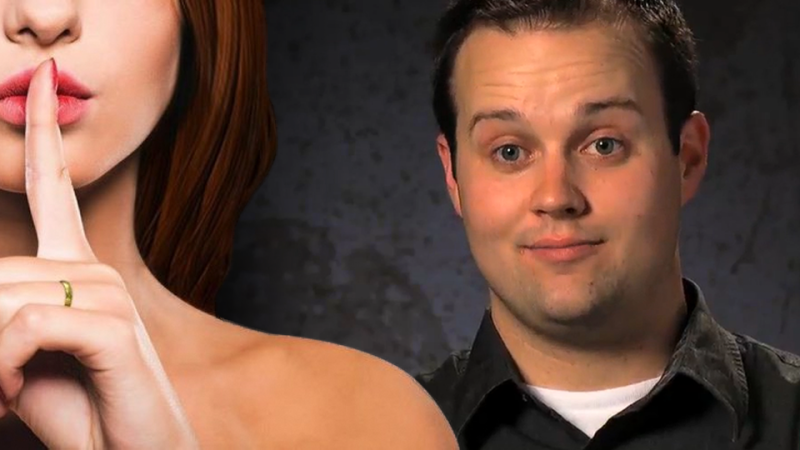 The pariah of the Duggar family, Josh Duggar, is back in the news again and once again it's not for anything good. In Touch Weekly is reporting that Josh Duggar is being sued by lawyers for the LA-based DJ and photographer who claims Josh stole his image to use on the popular cheating website, Ashley Madison. Duggar stole photos from a man named Matt McCarthy and used them to pick up on women on Ashley Madison. It was discovered during the infamous Ashley Madison hack in August of 2015 that Josh Duggar had a very active account with the website and had paid $249 for the "guaranteed affair" package. He created a fake account and used McCarthy's photo's in order to try and  meet women willing to have an affair with him.
McCarthy In his lawsuit claims that Josh's use of his photo caused him loss of work, harassment from the public, and prolonged pain and embarrassment. He also claims that when the scandal became public people began referring to him as "DJ Duggar" and "Duggar's boy toy." But the lawsuit doesn't stop there, it goes on to state that he has suffered from "prolonged pain and suffering, anxiety, depression, embarrassment, humiliation, loss of self-esteem and extreme and severe mental anguish and emotional distress including but no limed to: frequent panic attacks, disruption of sleep and insomnia, mood changes, fits of anger, a loss of interest in pursuing both professional and personal endeavors, and a complete loss of self-confidence."
At first, McCarthy wasn't too upset about the fact that his photos had been stolen until the full story about Josh's indiscretions came to light. Not only was Josh caught in the Ashley Madison hack but he also molested his younger sisters and an another unknown girl. Once McCarthy realized that such a scumbag was using his pictures, he couldn't handle being associated with such a terrible individual. He told Gawker in 2015, "Now that I've found out that this guy's a child molester, and he's been unfaithful and all those other things-it's awful! Especially since he's supposed to be this stand-up religious guy. I mean, I'm not all that religious, but I do-I am very close with my family. And am basically the exact opposite of him and now, this maniac is using my pictures online to try to get laid."
This news comes at the same time that Josh and his wife Anna announced that they are expecting their fifth child. Why they decided to bring another child into that mess of a relationship is mind boggling. They just posted an announcement on their blog a few weeks ago that said, "For nearly the last two years, we have quietly worked to save our marriage, focus on our children, and rebuild our lives together as a family. Doing so is never easy after a breach of trust. We've learned that a life of faith and rebuilding a life together is simply done one day at a time," the couple wrote in their joint statement. "As we continue our journey as a family and rebuild our lives, we are delighted to share with you that we are expecting a new baby boy later this year. Beauty comes from ashes and we cannot wait to see and kiss the face of this sweet new boy!"
We really hope that McCarthy gets some kind of compensation for Josh using his photos. It is still mystifying that Anna stayed with this guy. We doubt that this will be that last time that Josh Duggar is in the news for being a degenerate.